Very sad news, Yoda, the winner of the 2011 World's Ugliest Dog Contest, has died. I was honored to photograph this event last June at the Sonoma-Marin Fair in Petaluma, CA and had the privilege of meeting all of the contestants of this contest.
What I love about this contest is that it truly celebrates the "ugly" in these dogs.  Some of these dogs are "ugly" because of age, others because of birth defects – but whatever the cause, they are all beloved members of the family.  The competition is very stiff to get into this contest, campaigning and voting starts almost a year in advance and people really go all out for their dogs.  This event couldn't sum up my tagline more perfectly… ALL DOGS ARE A WORK OF ART.
The winner of the contest won a photo session with yours truly – we had a mini session afterwards, so the final shots are from our time together celebrating the big win!  Here is a selection of Yoda photos that document her rise to the top!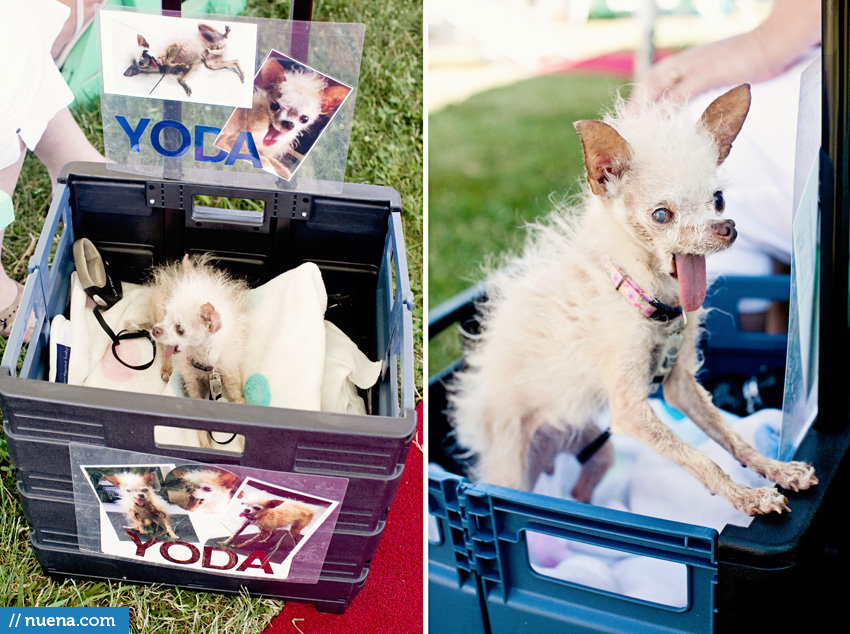 Yoda was very small, just over a pound, and her family wheeled her around in a custom built Yoda-mobile, adorned with her photos and filled with soft blankets.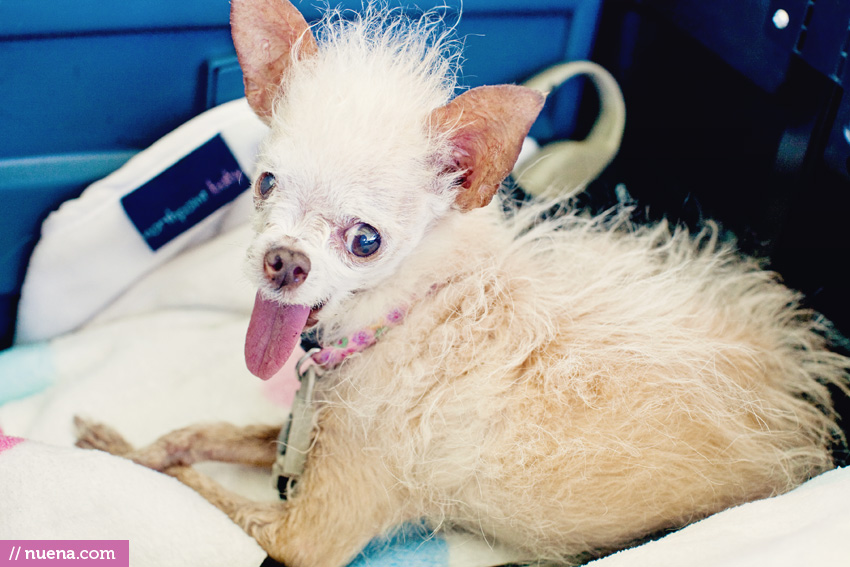 Here's Yoda hanging out before the contest!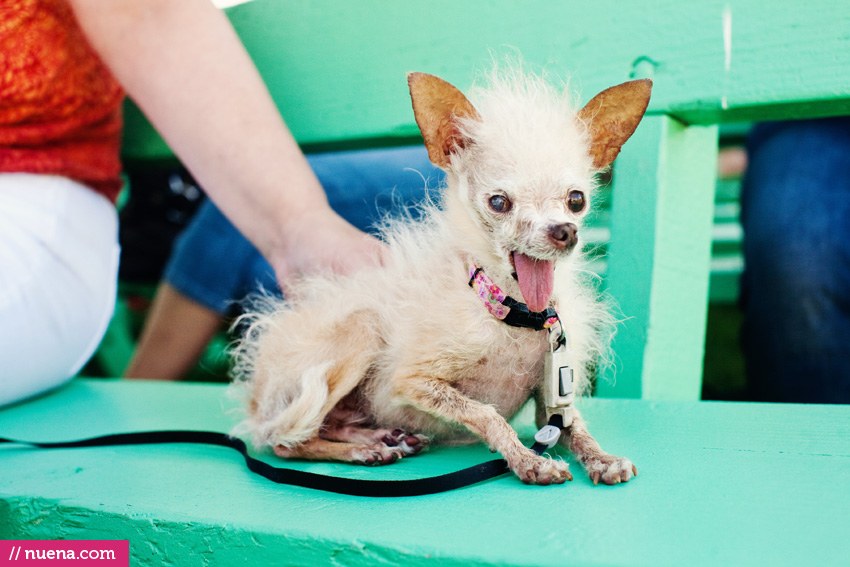 …Yoda definitely couldn't resist a roll on the fancy red carpet!
Here she is coming down the aisle during the opening ceremony!
Here she is on stage being interviewed for the judges.
Victory!
Yoda's big win drew quite a large crowd… the pupparazzi were all over her!
…Posing with her new trophy, only about 20x's her size!
Below are a few photos from our post-win photo session.  As you can see, she had quite a personality!