We arrived in Mississippi late Saturday night from New Orleans, just in time to go to bed before having to wake up to get back on the road. We drove about an hour the next morning to reach our destination – St. Anne Church in Carthage, MS for a quick petitioning event after mass.  This church is located off of a side street from the main highway, nestled within a dense forest of trees.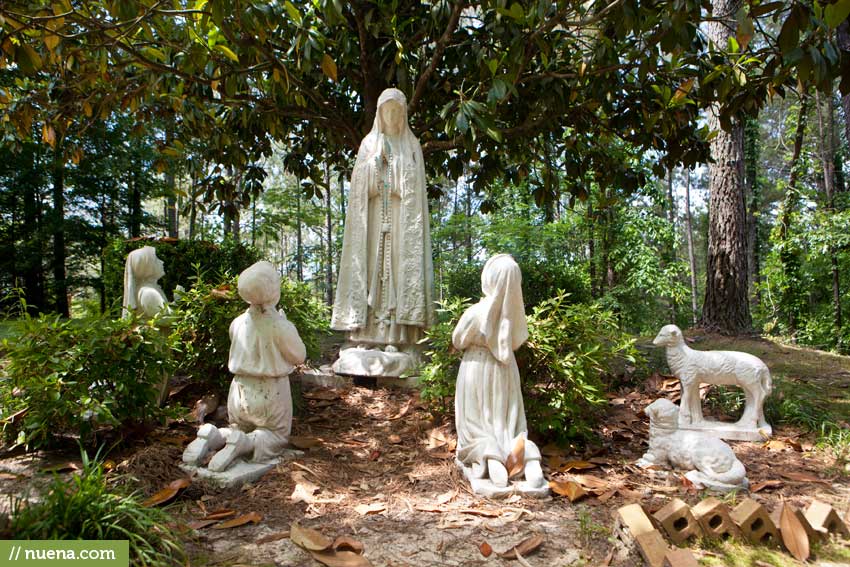 Here are some life-sized statues outside…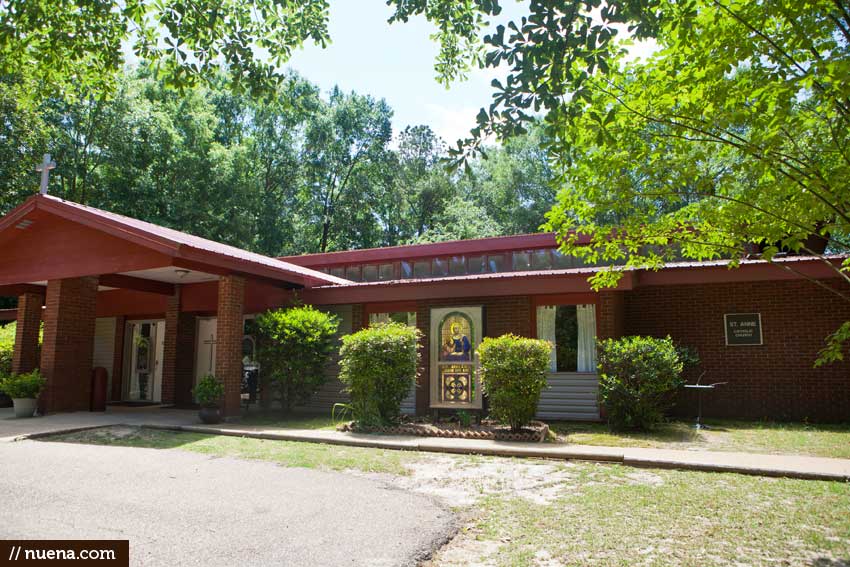 While mass was in session I had a chance to talk to some people who live in Mississippi.  One guy, who studied at Berkeley, has been living in MS with his girlfriend for 2 years.  He explained to me that Mississippi is pretty much a scary place to live, especially if you are open minded and come from a place like the Bay Area.
He explained that overall, the people as well as the local and state governments are so immersed in and driven by religious culture (it's heart of the bible belt) that the abuse of power is quite common (normal actually) – public schools are incorporating daily prayer into the curriculum and private christian schools are being funded by state tax-payer dollars. The Pro-Life movement is very strong and opposition is extreme – doctors rotate in and out (and fear for their lives) and women are afraid to visit.  Religion is the cookie cutter in this state and if you don't conform, you will pay for it. Ack!
I personally did not feel weird in this state while I was there although I could see how I would.  Definitely no Asians there, a very quiet place.
There are appx only 100K latino people in the state of Mississippi.  The people who attend this church are primarily of Guatemalan descent, and they all speak Spanish as a second language (yes, Spanish.. not English!).  Their main language is an indiginous dialect specific to Guatemala.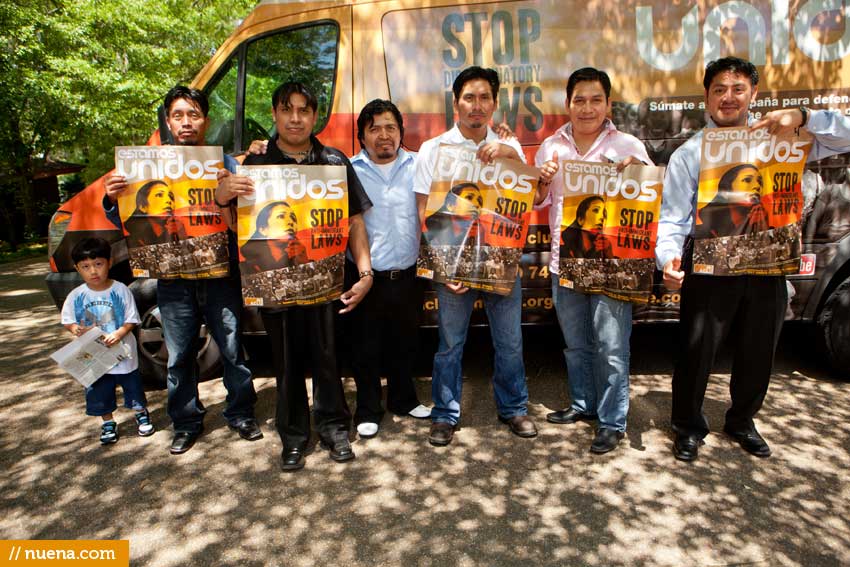 …We gave tshirts to everyone.
Then back on the road!  …All of Mississippi looks like the photo below.  We didn't drive through any major cities or even towns – just continued along this tree-lined highway.  There were also very few cars on the road – we hardly saw or passed anyone.
After we left Mississippi (around 11am), we headed off to Clanton, Alabama, where we would attend a town hall meeting with a local latino community and meet Brandon, the 13-year old boy who inspired the Estamos Unidos tour through his video asking for help.