Yesterday I had the honor of photographing the 2012 World's Ugliest Dog Contest at the Sonoma-Marin Fair in Petaluma.
>> CHECK BACK SOON FOR A LINK TO VIEW/PURCHASE EVENT PHOTOS!
Mugly, the Chinese Crested who flew in all the way from the UK stole the title of this year's World's Ugliest Dog… here he is getting his trophy!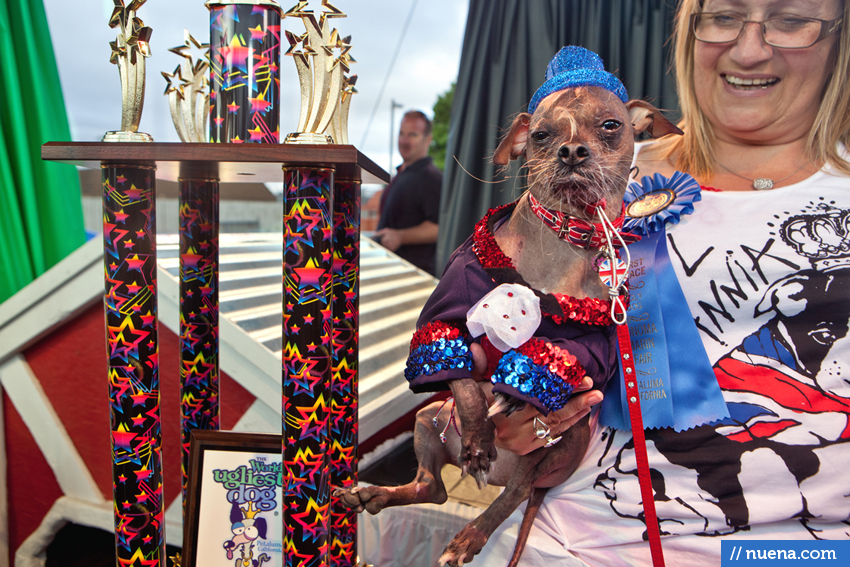 This year we did something new and gave each of the "ugly" dog contestants a mini glamour session! Here they are in all their glory…