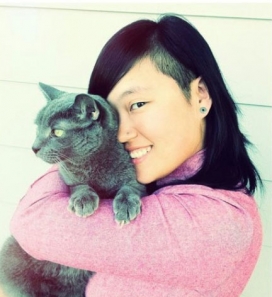 Hi, I'm Kira, the eye behind the cam.
Almost 9 years ago, I moved to San Francisco with the dream of doing something different. A native of Pennsylvania and a post-college resident of New York City, San Francisco paved a new creative path for me.
Since I am a huge animal lover, I started Nuena Photography in 2007 and have been shooting ever since.  In my pre-photographer life, I've worked in marketing, graphic design and visual merchandising… You can connect with me and learn more about my professional background on LinkedIn HERE.
You can often find me shooting pet-related events in the Bay Area, and photographing adoptable dogs for local dog rescue organizations. I love helping out as much as I can and San Francisco is an amazing place to be a "dog person"!
I'm absolutely in love with creating fun, memorable images that people will love and cherish forever!
Living the dream,
Kira