Diana Nyad at Copperfield Books
OMG, it's not everyday that I get to meet and photograph one of my true life heroes. Yesterday I had the honor, pleasure and privilege to photograph Diana Nyad at an event by Copperfield Books in Santa Rosa. What a thrill, even at 7:30am!
Diana Nyad, if you are not familiar, is the amazing woman who swam 110 miles from Cuba to Florida (at 64 years old).  I remember the day she did it – I was in a hotel room in Arizona, on the way to the Grand Canyon, we turned the TV on and it was being covered.  It gave me chills, I couldn't believe it.. insane! As a swimmer myself (a very amateur one at best, lol), I've been following her for years now, and she is such an inspiration to me as an athlete and as a person. Her drive, perseverance, dedication and positive attitude are unrivaled; giving up is not an option, and I absolutely love that about her. I often think of Diana as I'm struggling to finish my 1-2 mile swim workout… one more stroke! If Diana Nyad swam 111 miles, I can surely swim 2, geez!!
Diana has recently published a book about the journey of achieving her goal of swimming from Cuba to Florida. I just started reading it, and it is fantastic so far… love it!
Click here to buy Find a Way by Diana Nyad
The event was freaking awesome. When she arrived, everyone in the room erupted in applause, waved their arms and cheered for her. What a great feeling, it was really moving and made me really emotional, hah! We all love you Diana, you're the bomb!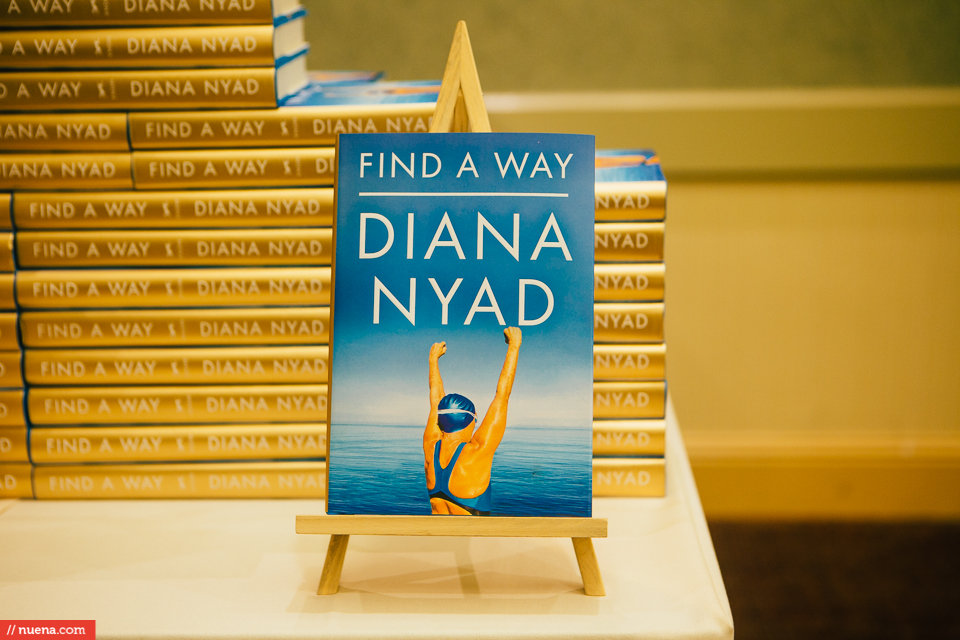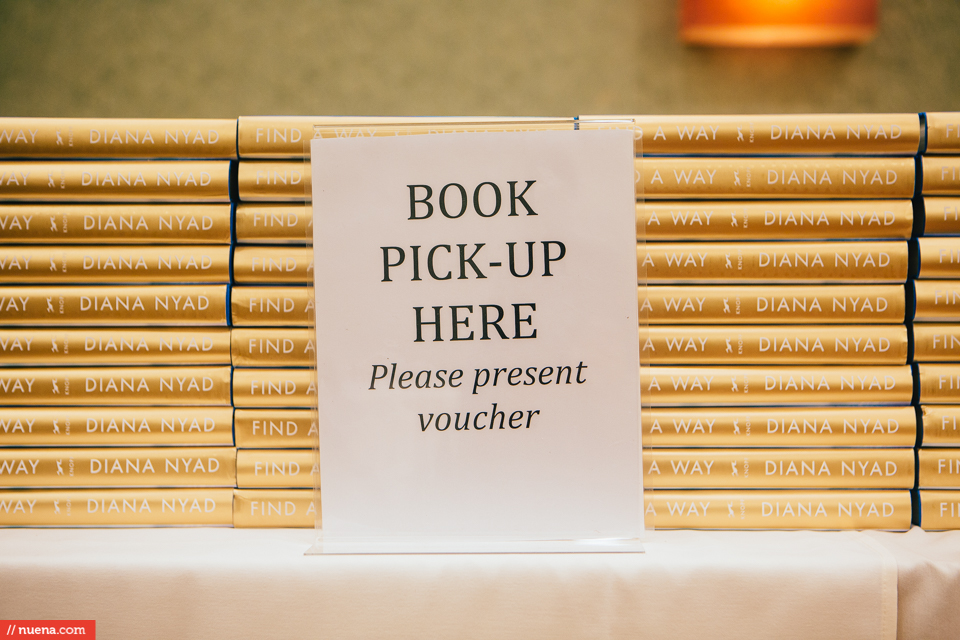 This was the event program.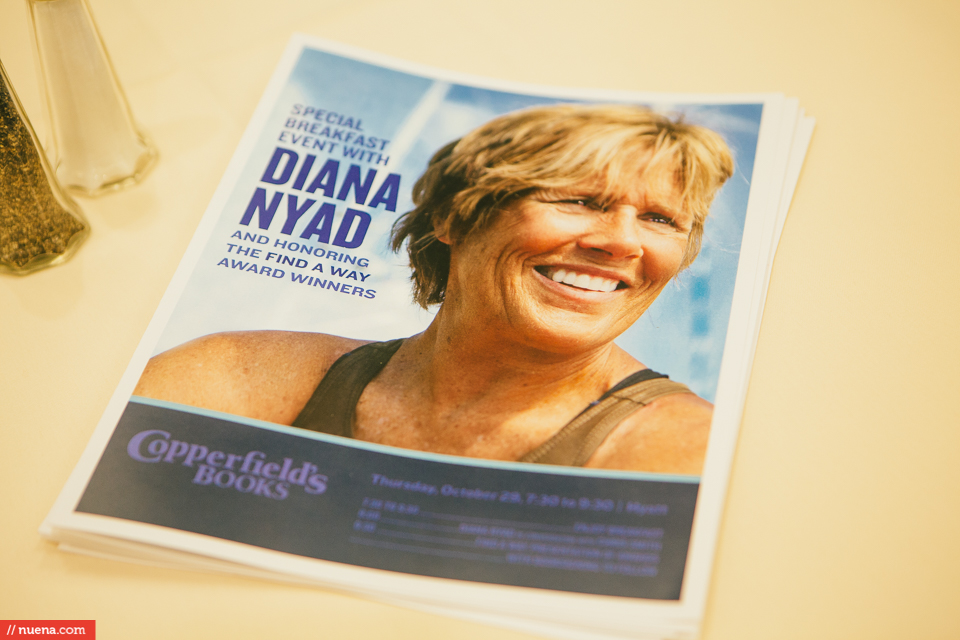 Here she is entering the room… clap clap! This event started at 7:30am, people started arriving at 6:45am…  I was really impressed by how many people showed up, the room was packed!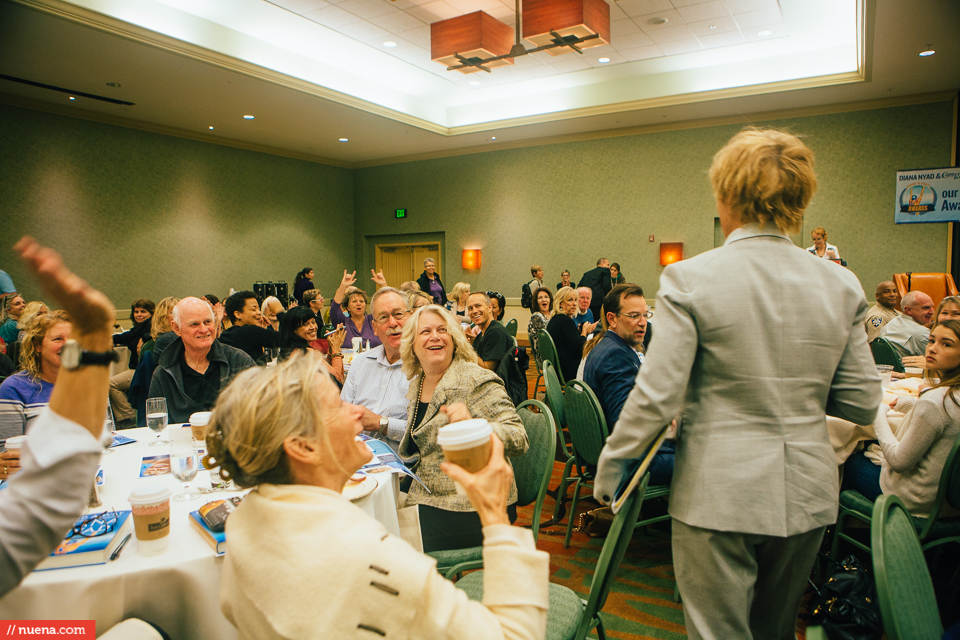 The event started off with a short Q/A led by Chris Smith from the Press Democrat. I didn't know what to expect. I've seen her documentary, TED talk and read countless articles about her, but I wasn't expecting her to be so full of life and personality in person! Really amazing in front of an audience, very spirited, funny, genuine and articulate.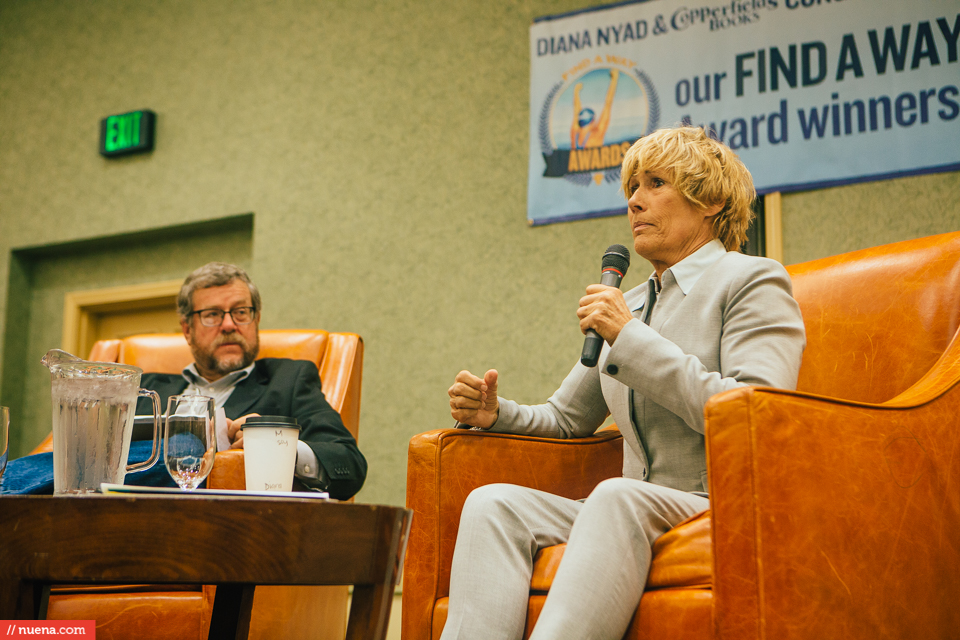 The room was packed!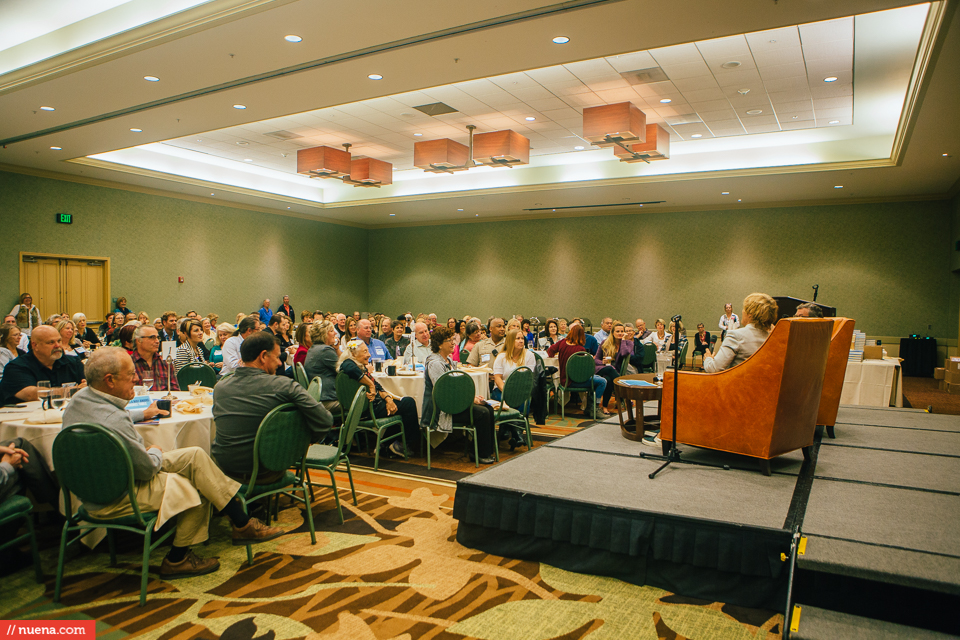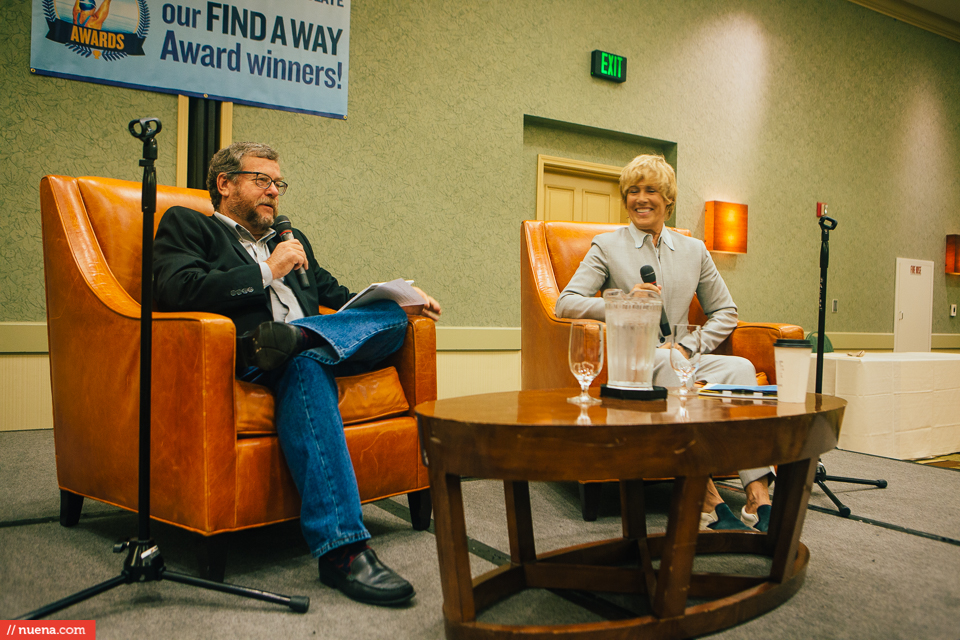 Copperfield's also honored local businesses and individuals who exemplify the spirit of Diana Nyad. Below is a photo of the business winners.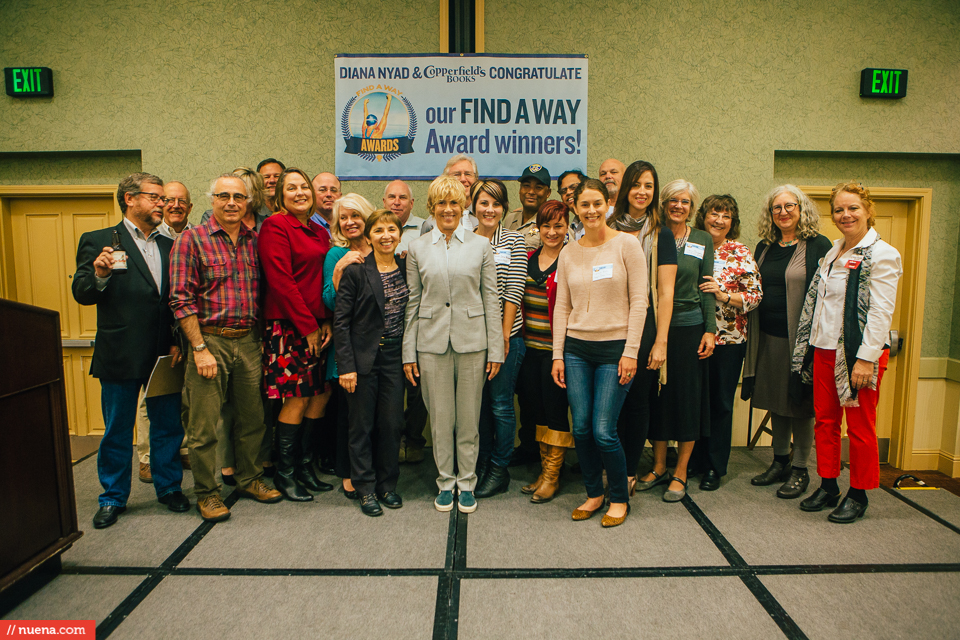 Here are the individual winners. These are people who work tirelessly to bring positive change to the community.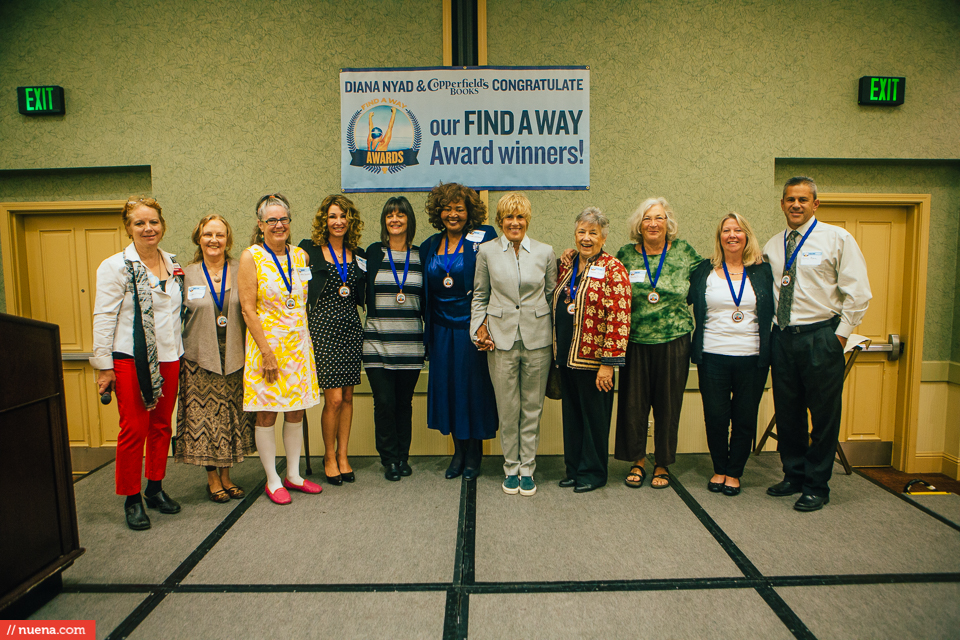 After the talk and awards ceremony, everyone lined up for the book signing.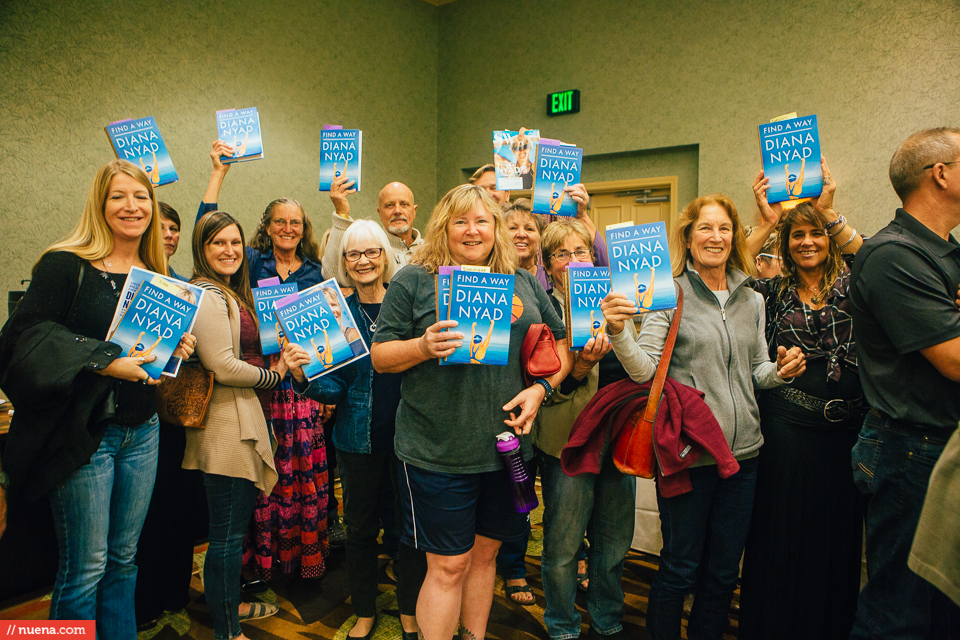 The line wrapped around the entire room…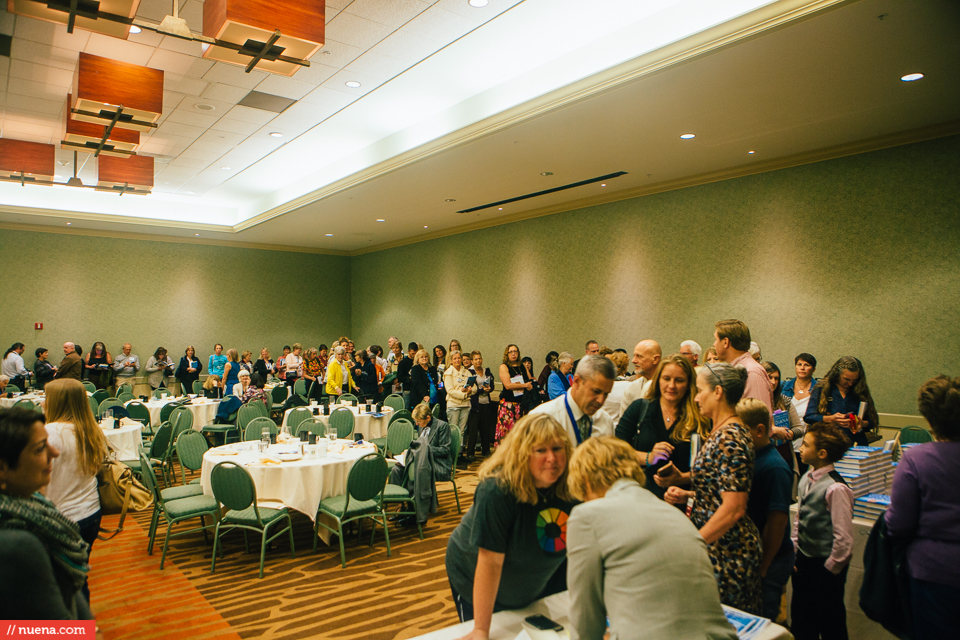 I sat beside the table waiting for the line to die down, and it was really awesome to watch each person's interaction with her – almost everyone who had their book signed told her how much she inspired them.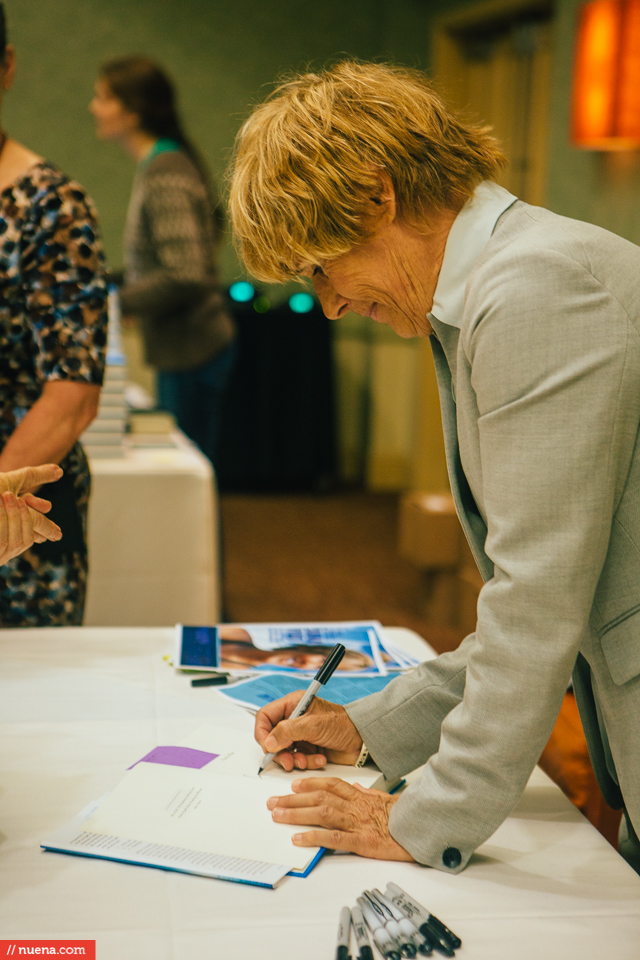 Thank you Diana Nyad for being a source of inspiration for everyone. I know you hear this everyday of your life now, but are truly a force to be reckoned with and I am so honored to have met you.
Onward!