Downtown Cat Available for iBooks!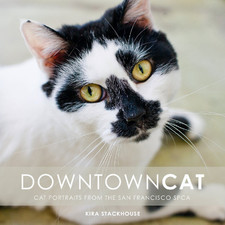 CAT LOVERS, I have great news! My cat book, Downtown Cat, is now available for purchase for Apple iBooks in the iTunes Store! WOO HOO!
I published this book back in 2010… it's available as a softcover and hardcover in the Blurb Bookstore and for electronic devices in iTunes.
Downtown Cat features more than 100 rescue cats from The San Francisco SPCA.  These are just a handful of the hundreds of cats the SPCA rescues each year.  A portion from the sale of each book is donated to the SF SPCA.