SF SPCA Holiday Windows With Grumpy Cat
Friday night I made my way over to Macy's Union Square for a very special event… it was the annual unveiling of San Francisco SPCA's holiday windows, featuring adoptable cats and dogs. The event was kicked off with world famous Grumpy Cat!
Over the past 7 years I've photographed many pets and people, but Tardar Sauce, aka Grumpy Cat really takes the cake!  Shooting this event was an opportunity that I will never forget.
I was so excited for this event that I arrived early… here are some people setting up. There were already people in line to meet Grumpy Cat.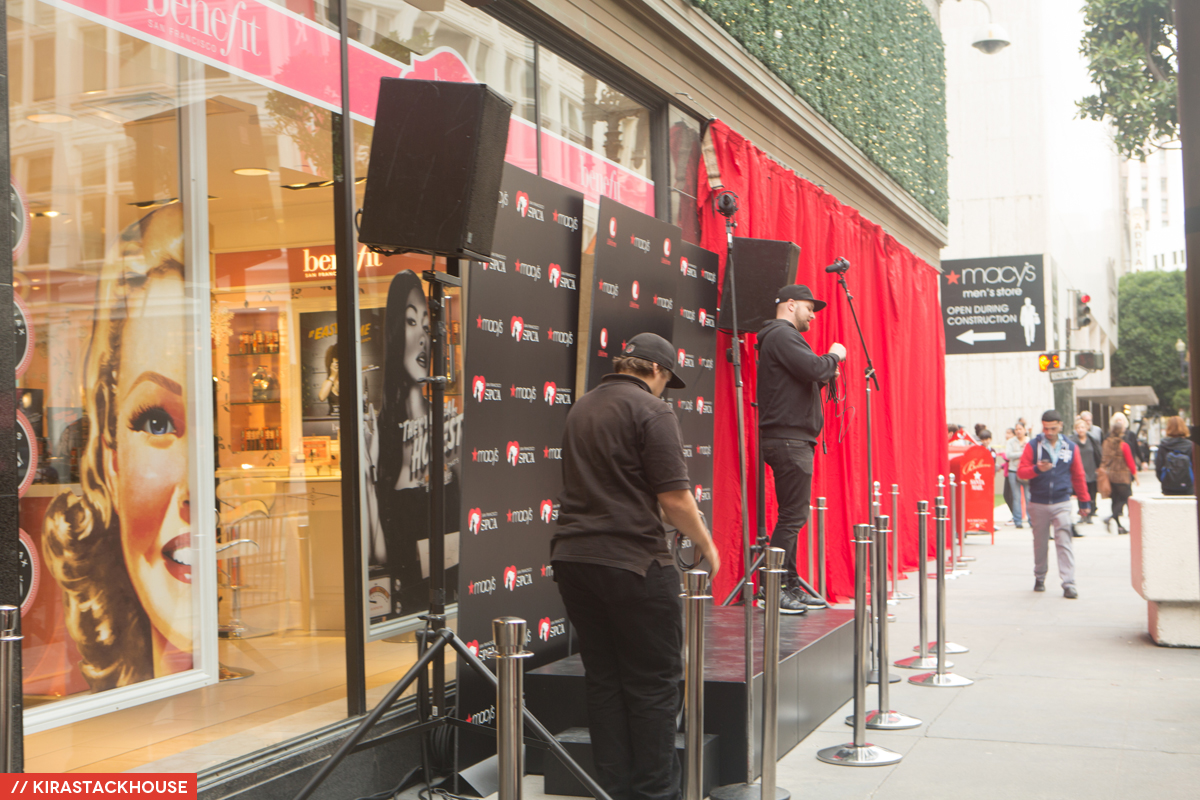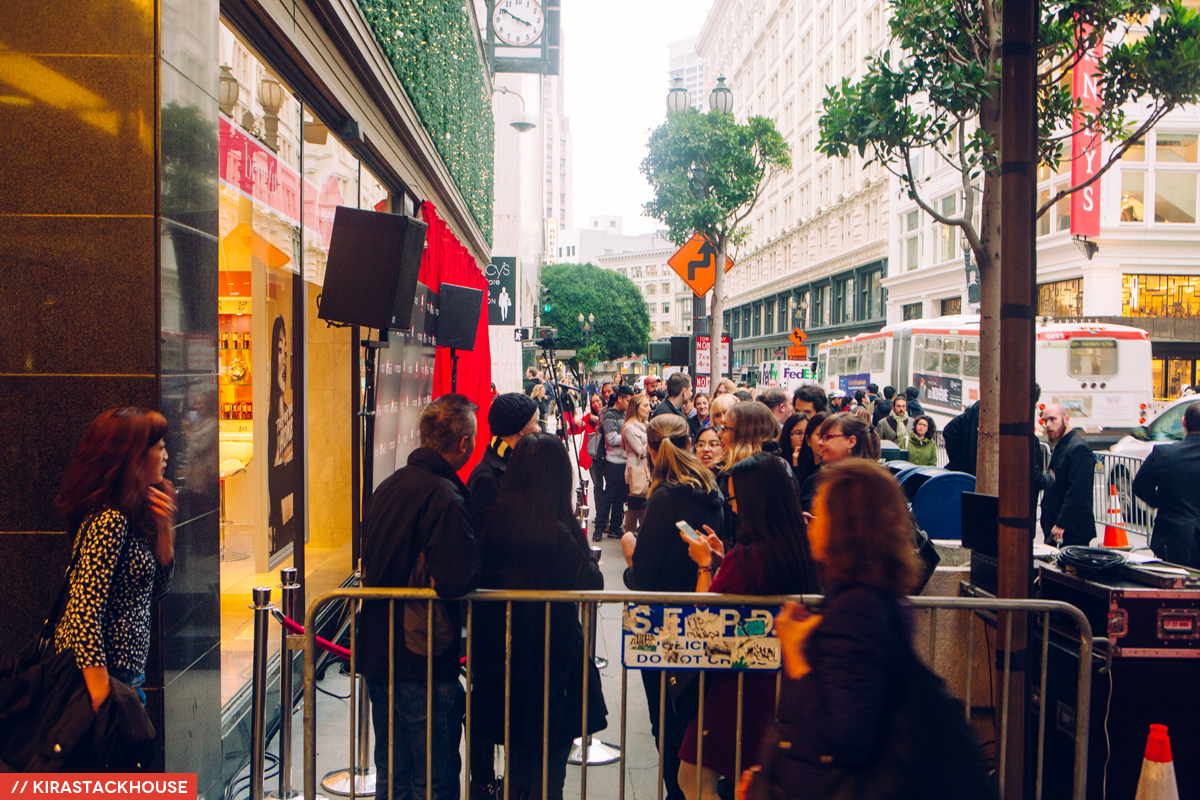 When it was time for the vip press event, we had to travel through the maze that is Macy's all the way up to the farthest corner of the building, where Grumpy Cat was waiting to meet us.  Almost there…!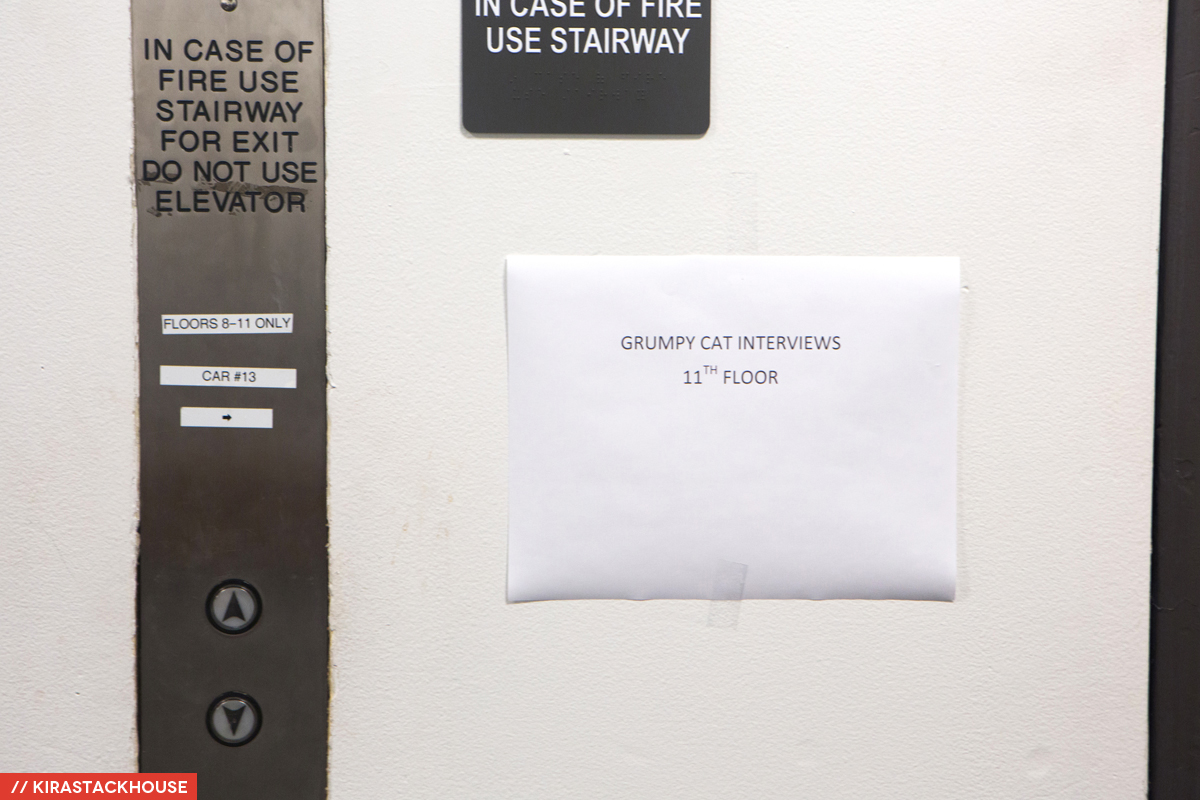 I somehow became last in line to meet the lovely lady, but when it was finally my turn to go in, it was magical.  Tardar Sauce aka Grumpy Cat was perched in a red velvet bed on top of a table… she was much smaller in person than I imagined, and pretty tired.  I can't even imagine what it must be like to be her – traveling, pleasing people, looking pretty… seems exhausting.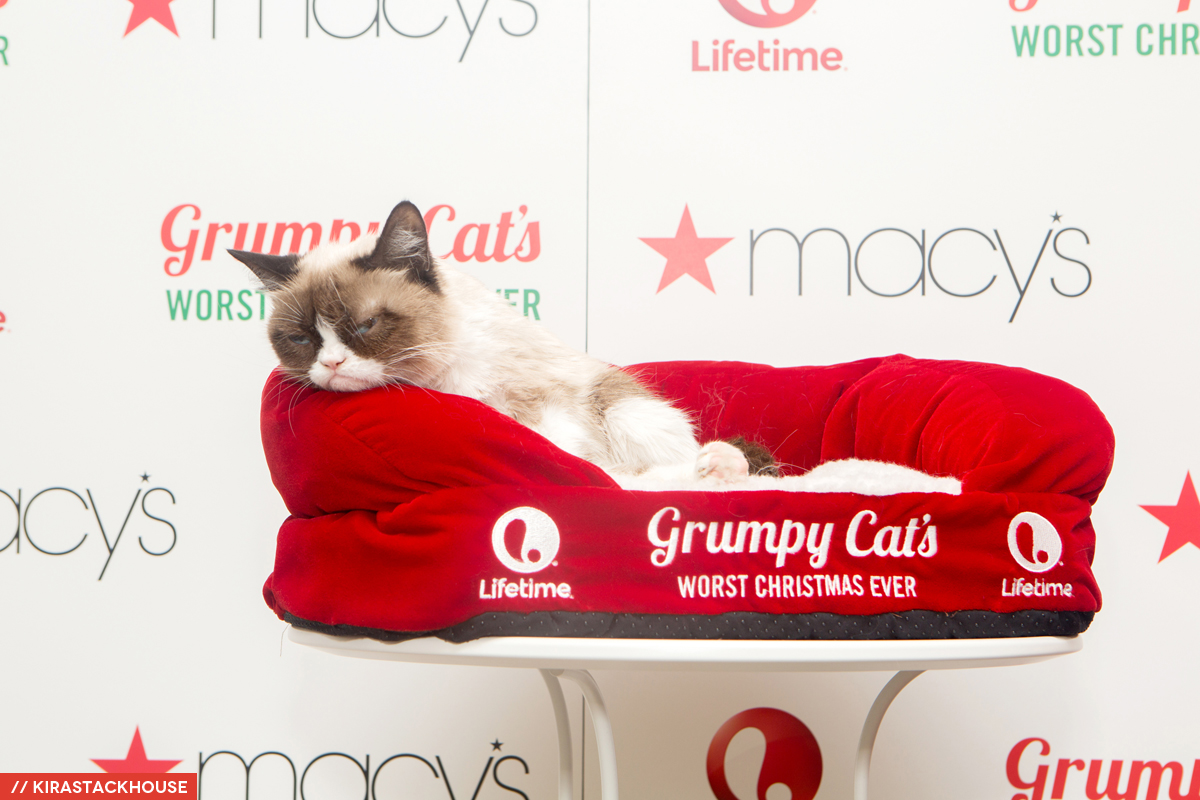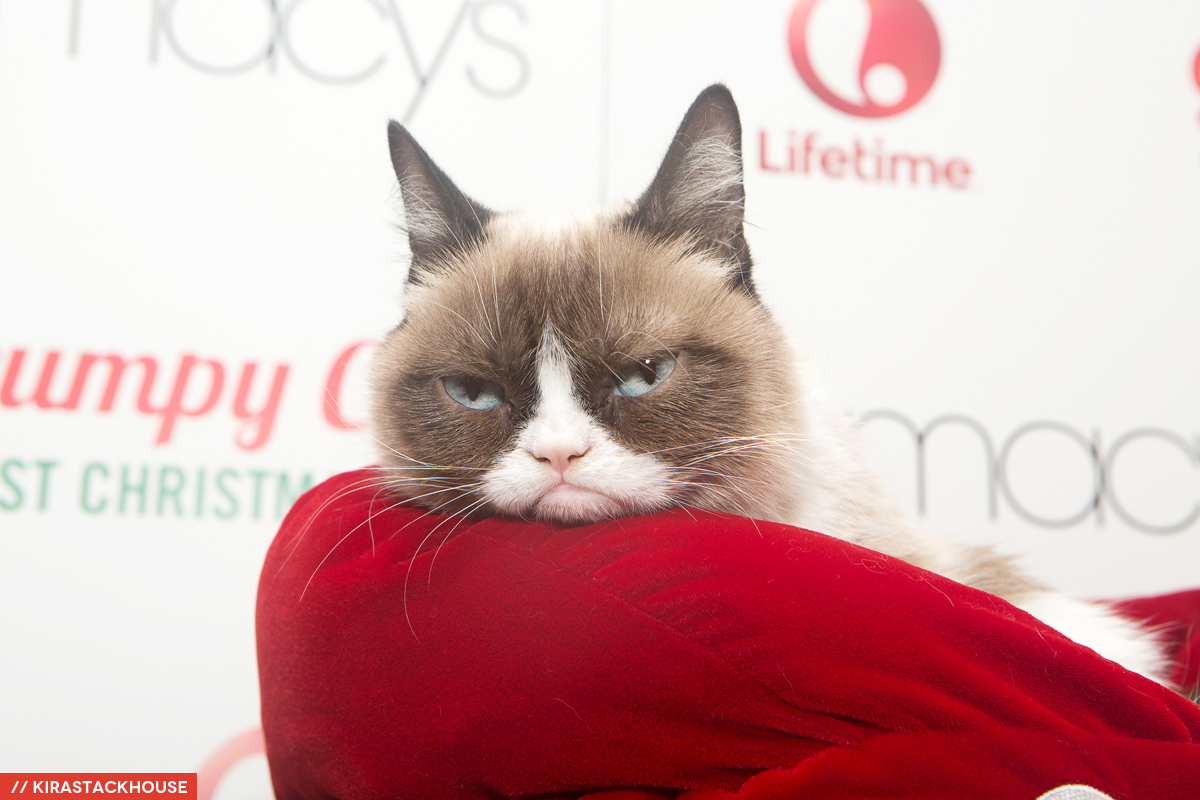 Ahhh she opened her eyes for me a little, yay!  Boy does she look grumpy.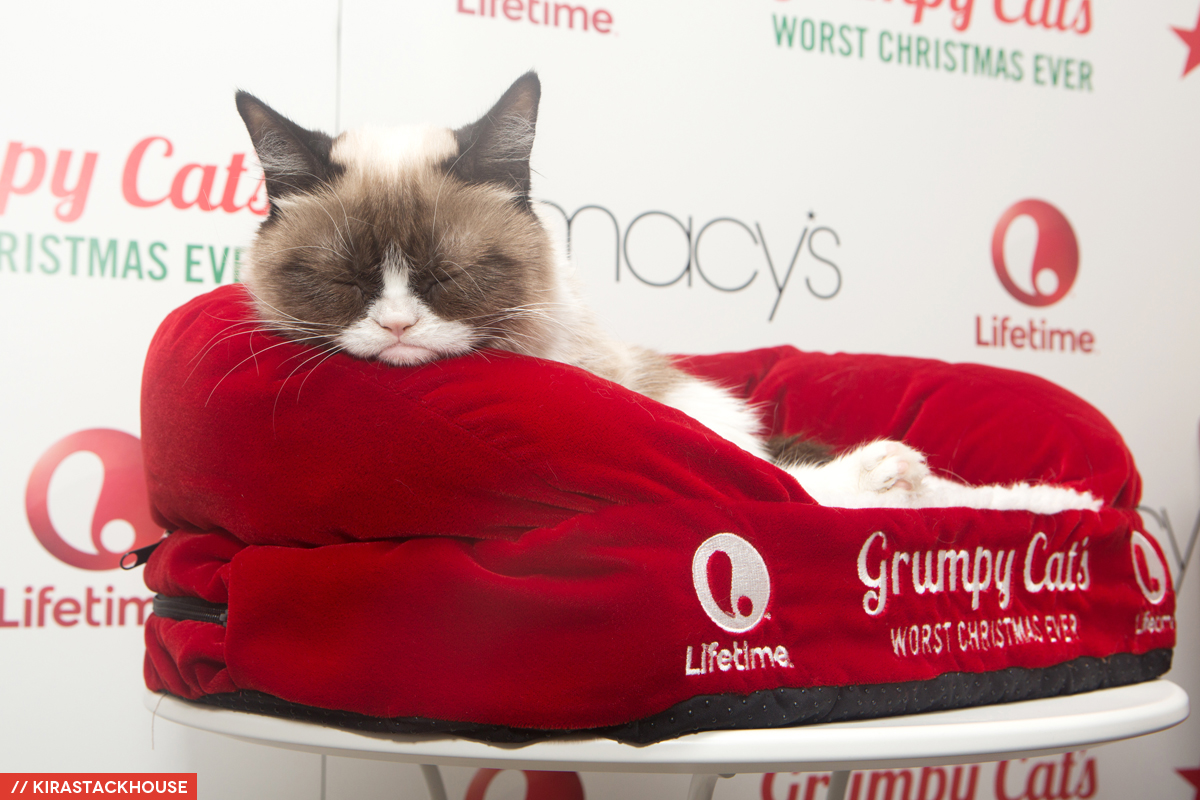 At this moment I could not imagine anything cuter than a sleeping Grumpy Cat. Look at those lips!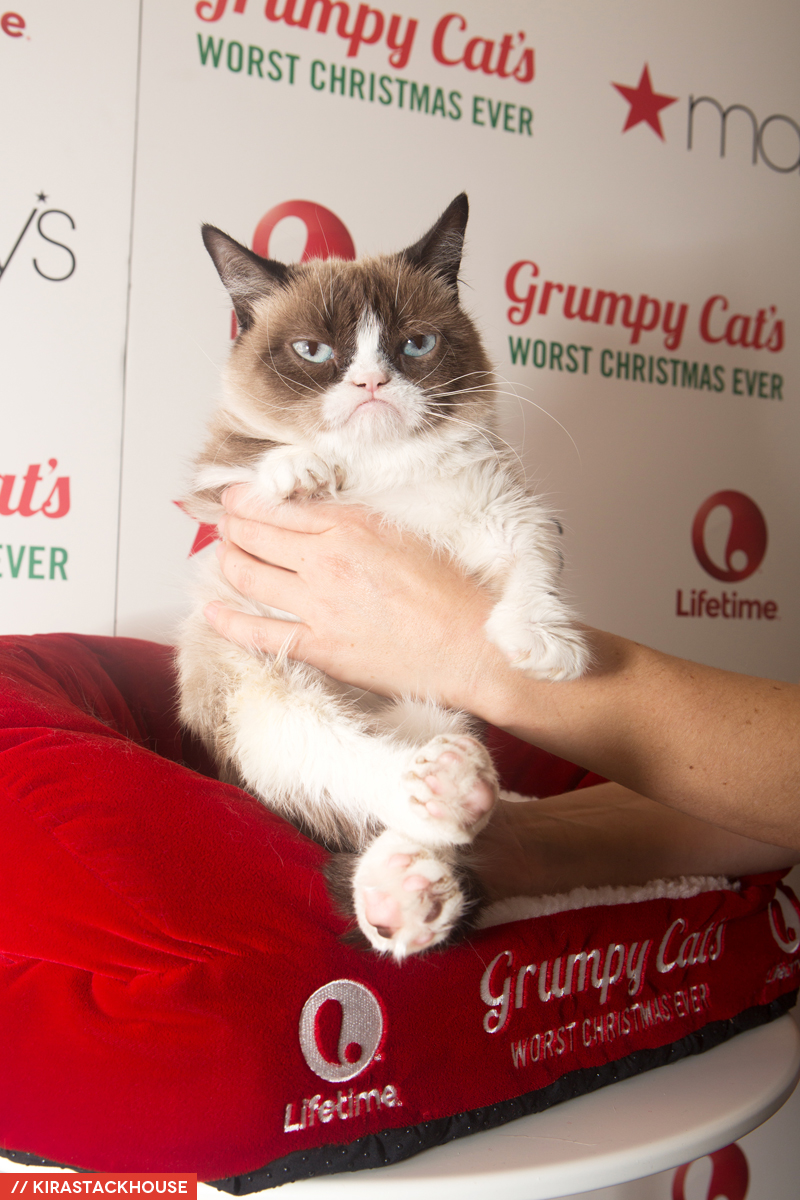 Thank you to her mom for holding her up for me, WOW.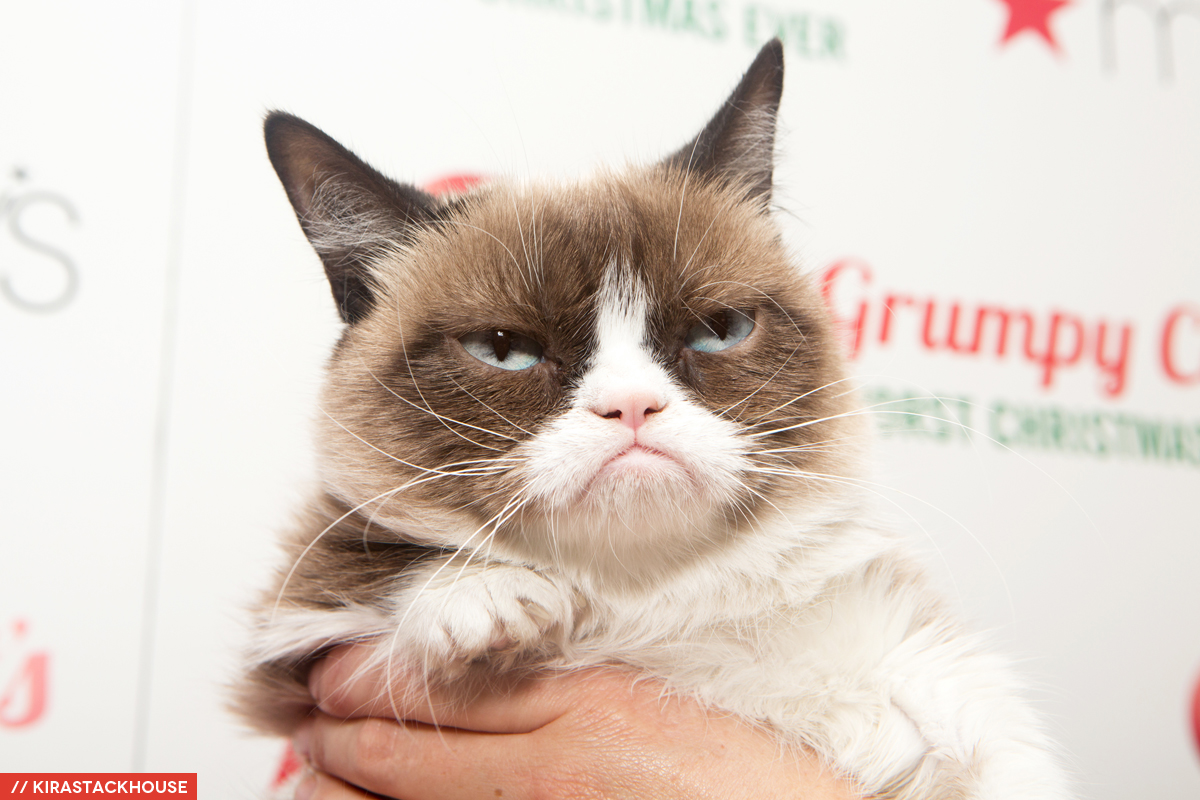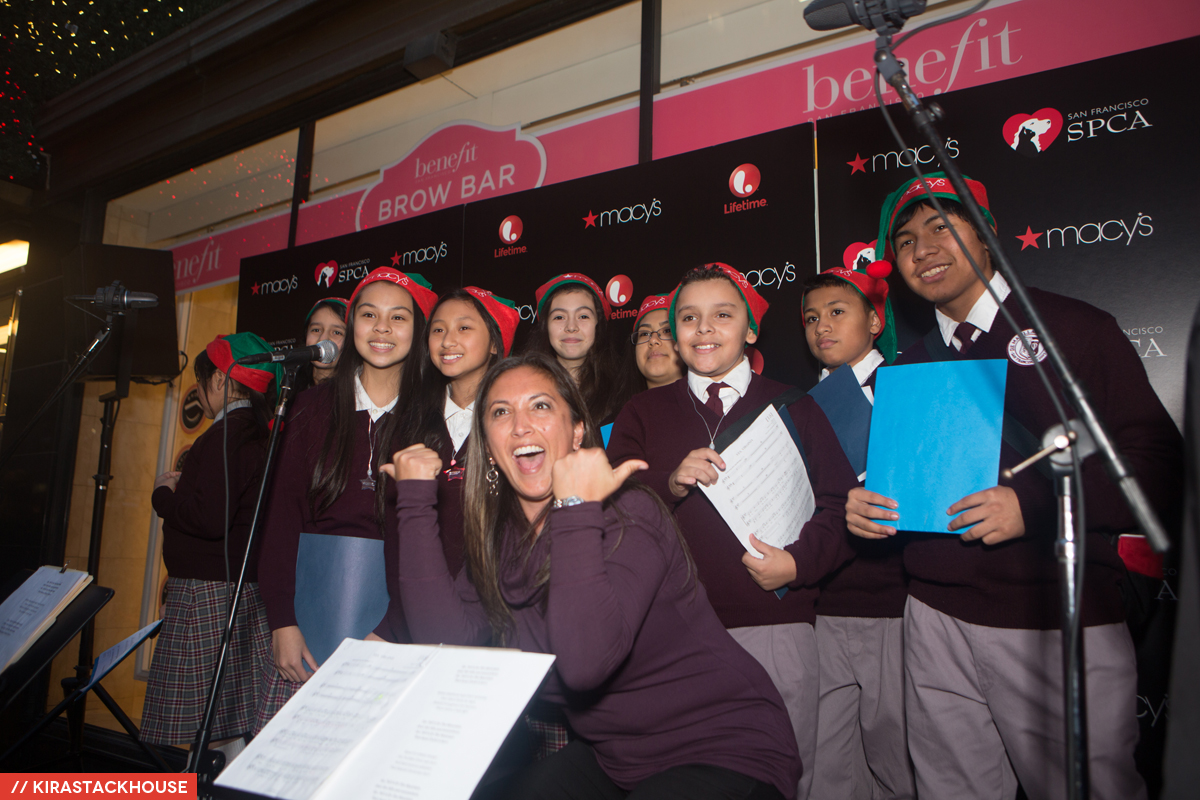 A local children's choir sang some Christmas songs outside to kick things off.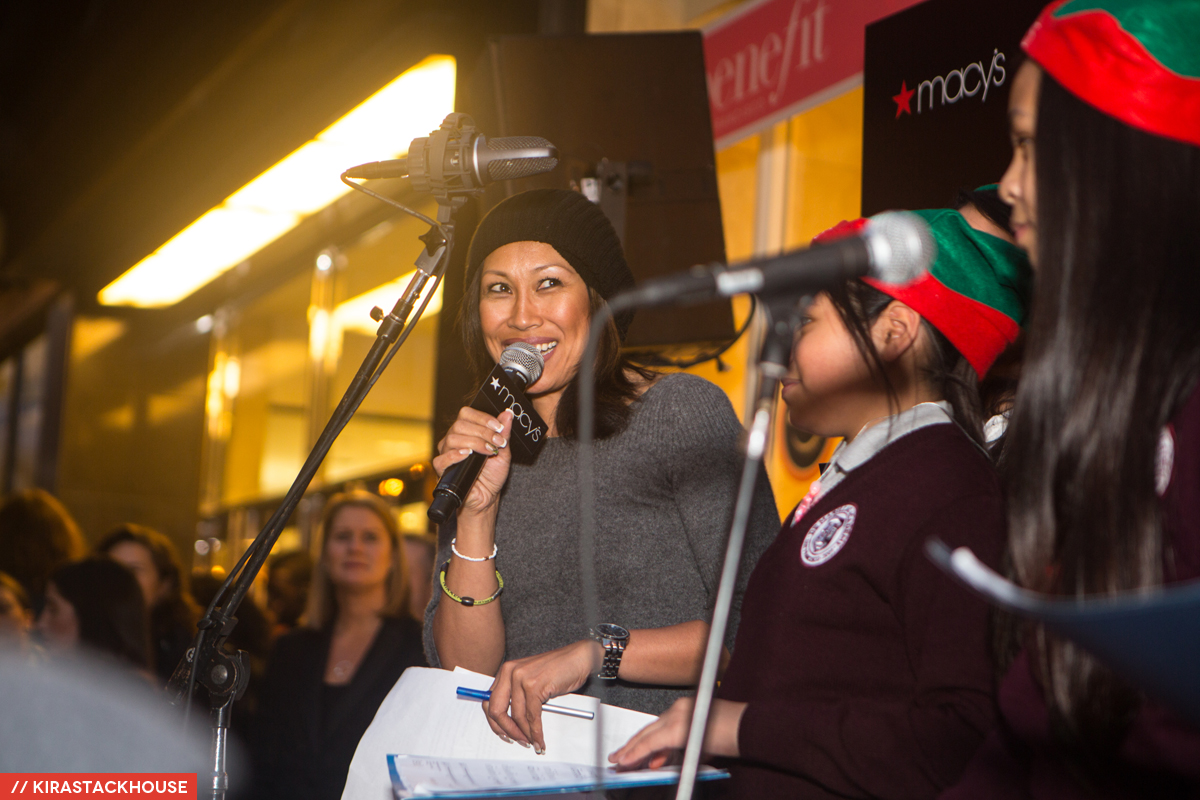 Freska from Q102 was in the house too – she hosted the event and is even a proud mom to a rescued pitbull herself, woo hoo!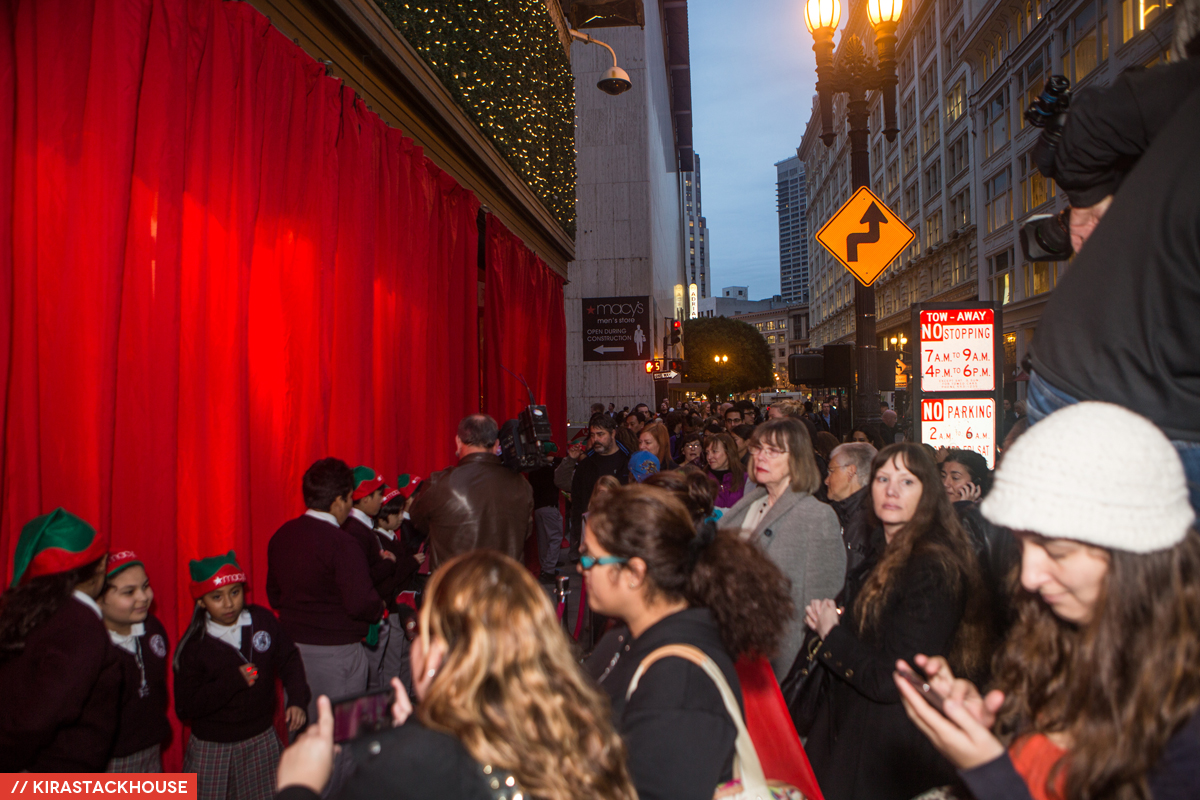 So many people… as far as I could see.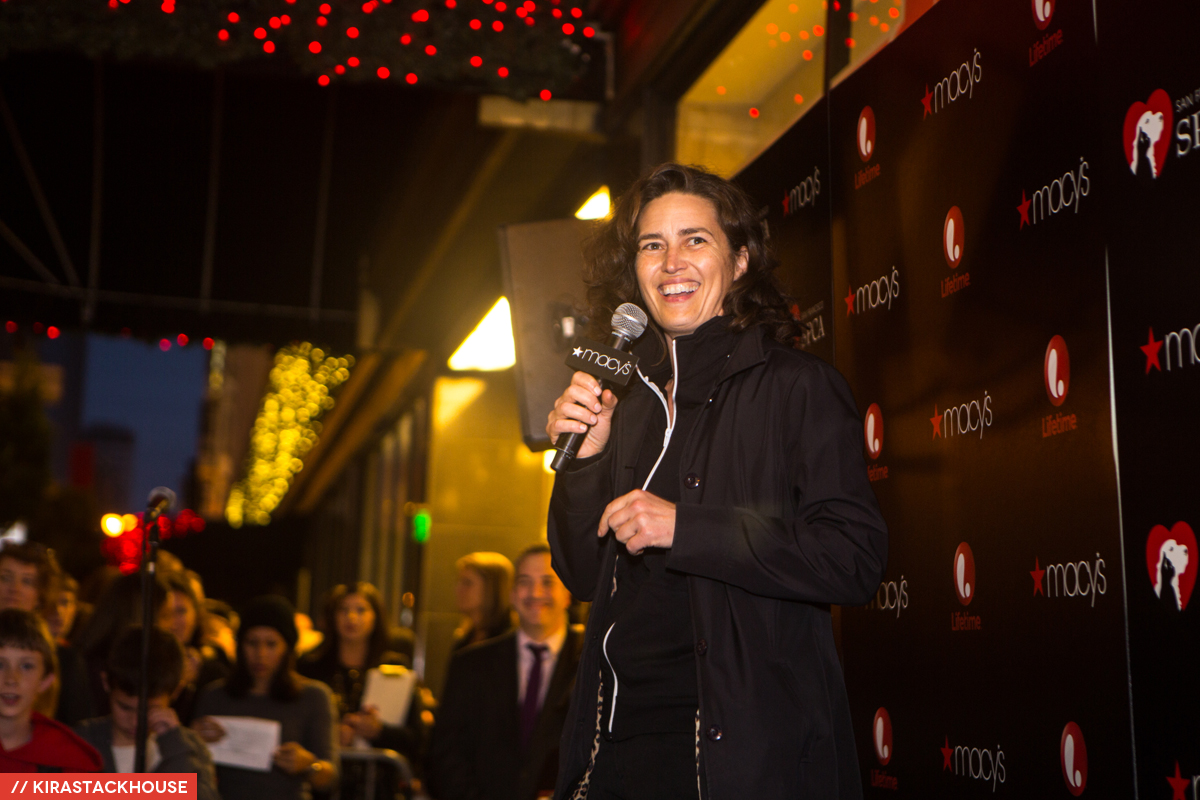 This is Dr. Jennifer Scarlett, she is the Co-President of the SF SPCA.
The kids opening the curtains.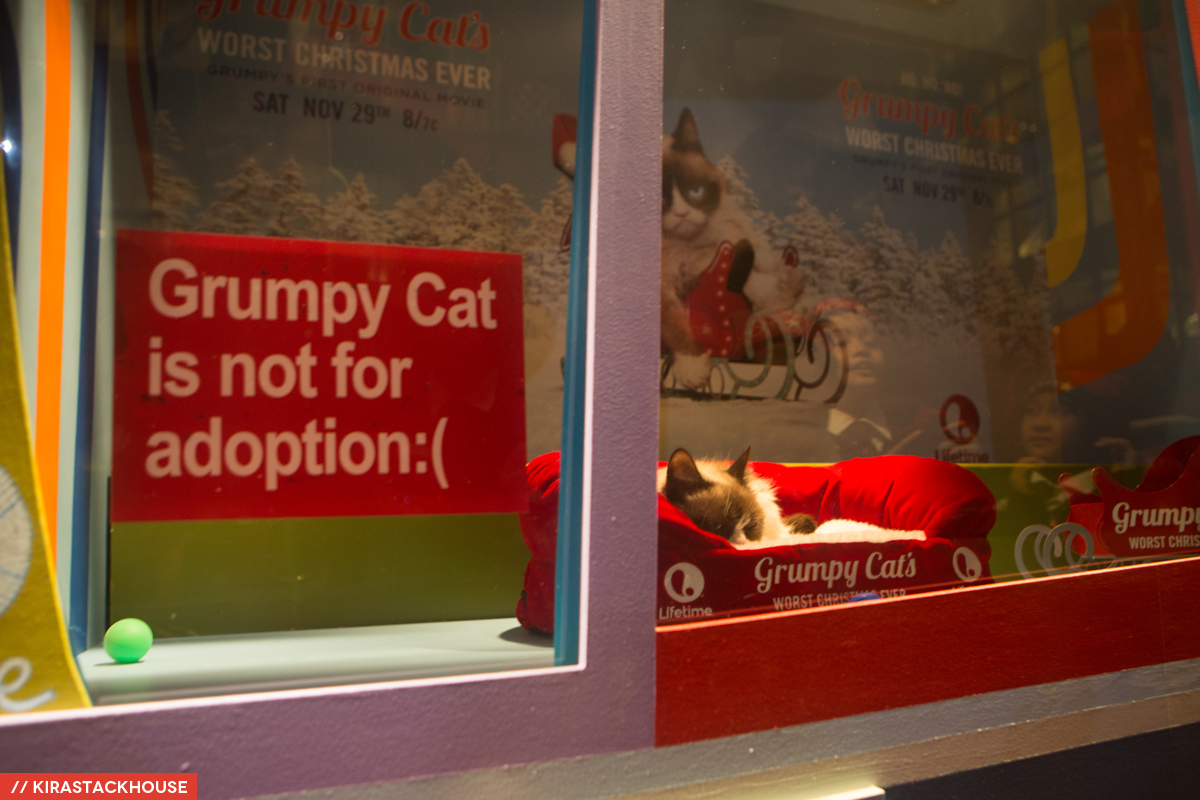 Behind the curtain I was standing near revealed Grumpy Cat in her bed.  She was there for about 10 minutes.
All my life I cursed myself for being so short, but it's times like this when I couldn't have been happier to be child size because I squeezed right through the crowd up front and center for these next few shots of Grumpy Cat (and then I was stuck there for 10 minutes smashed against the glass because people would not let me out, my lucky day!)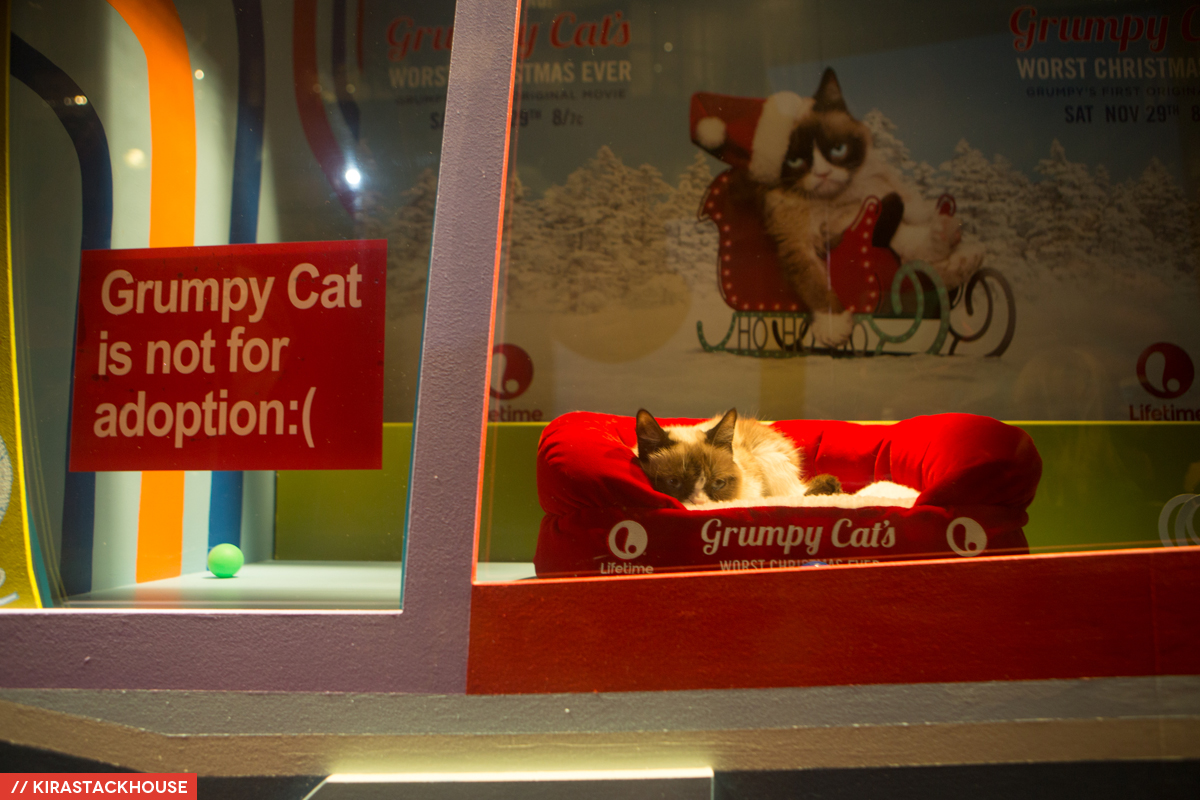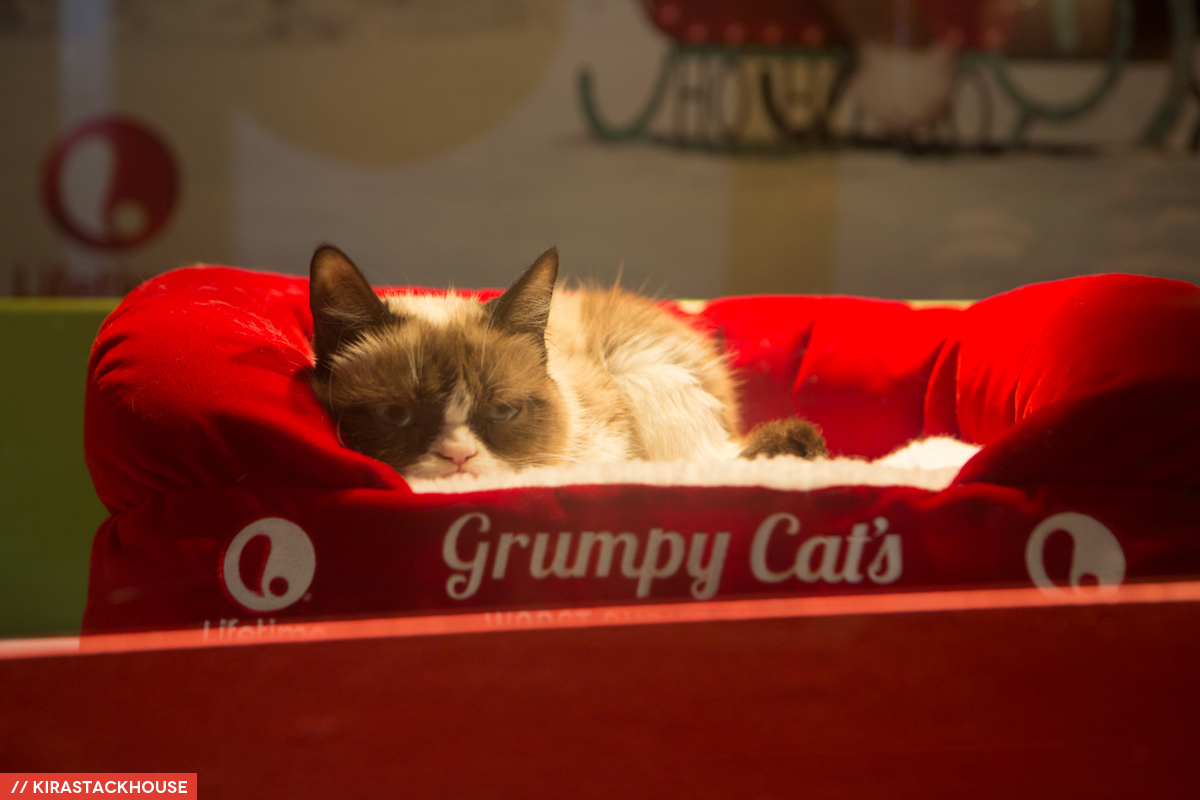 She was not thrilled.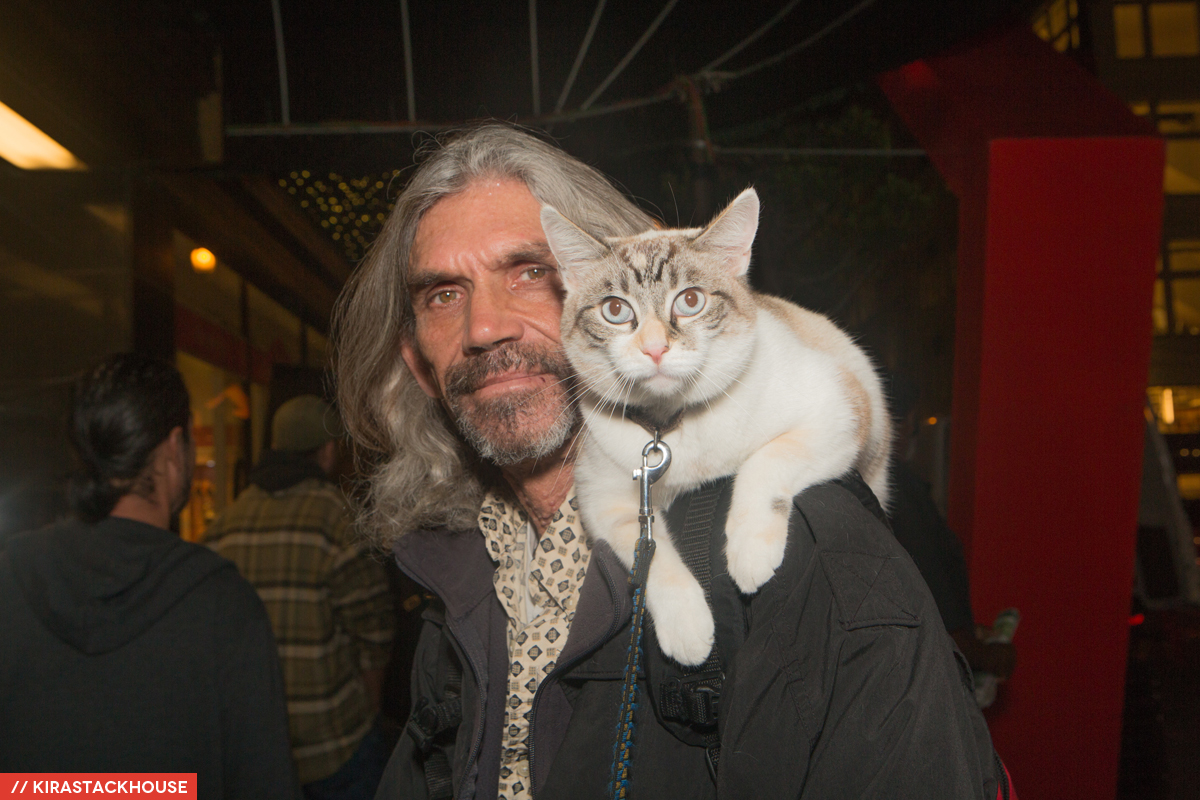 We had another guest cat attend the event… here's Sweet Pea and her dad.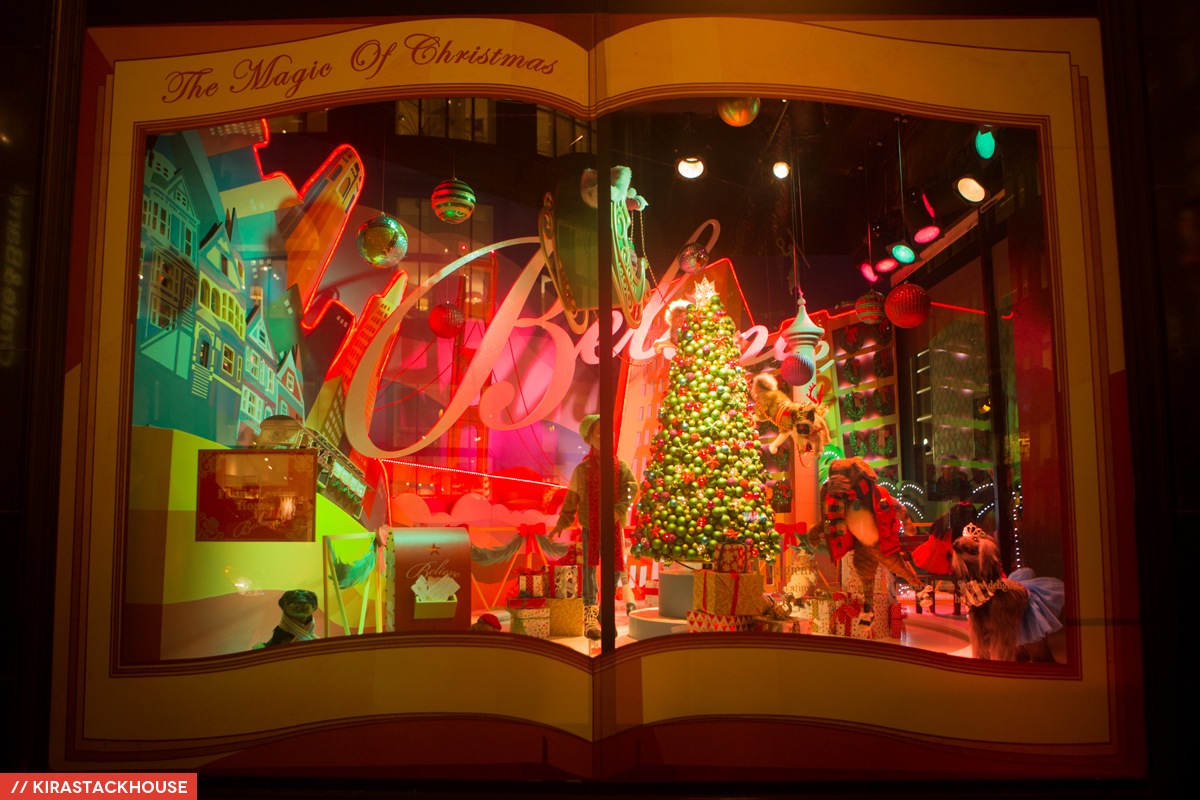 This is the main corner section of the holiday windows.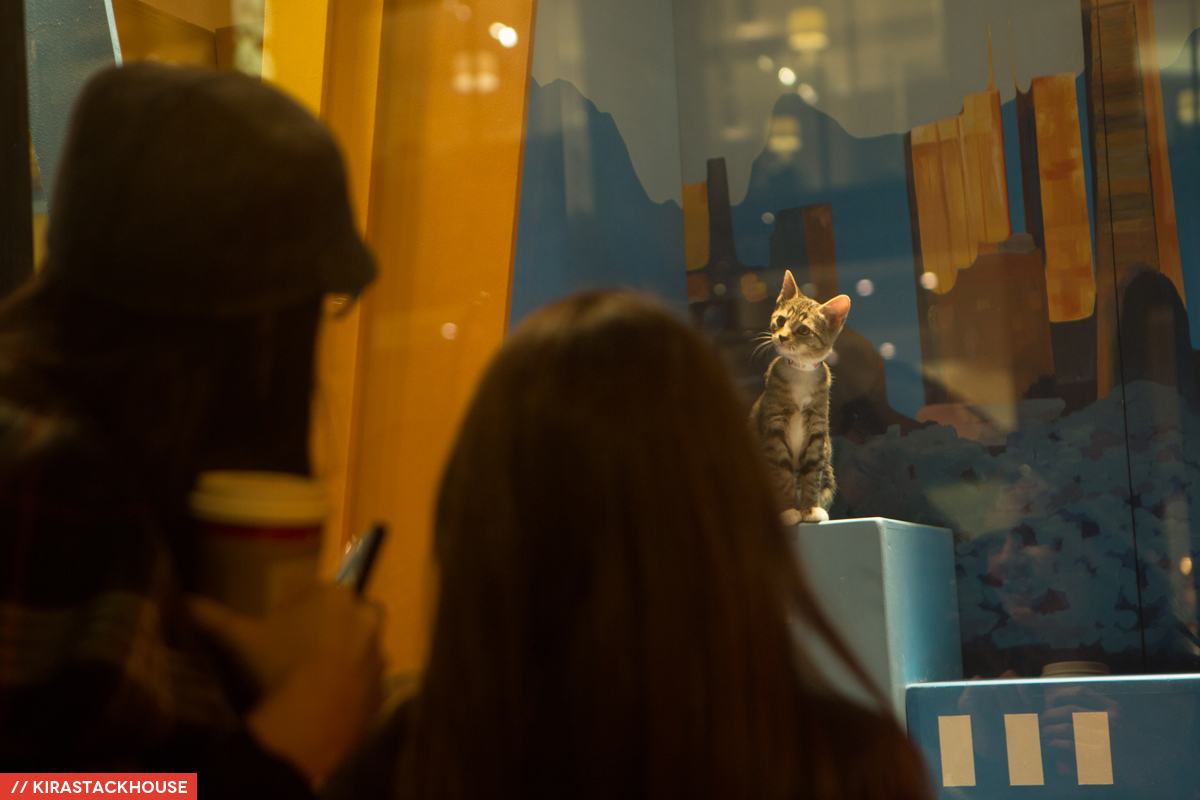 Cute kitty in the window!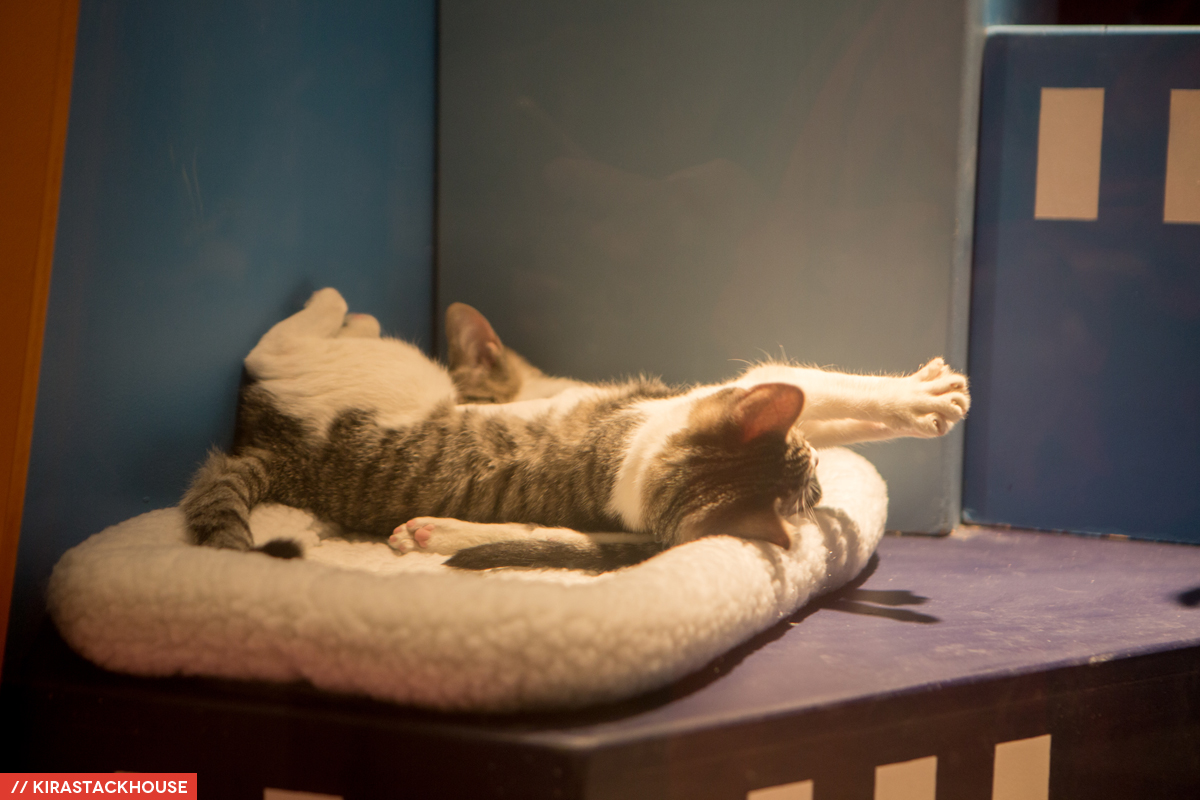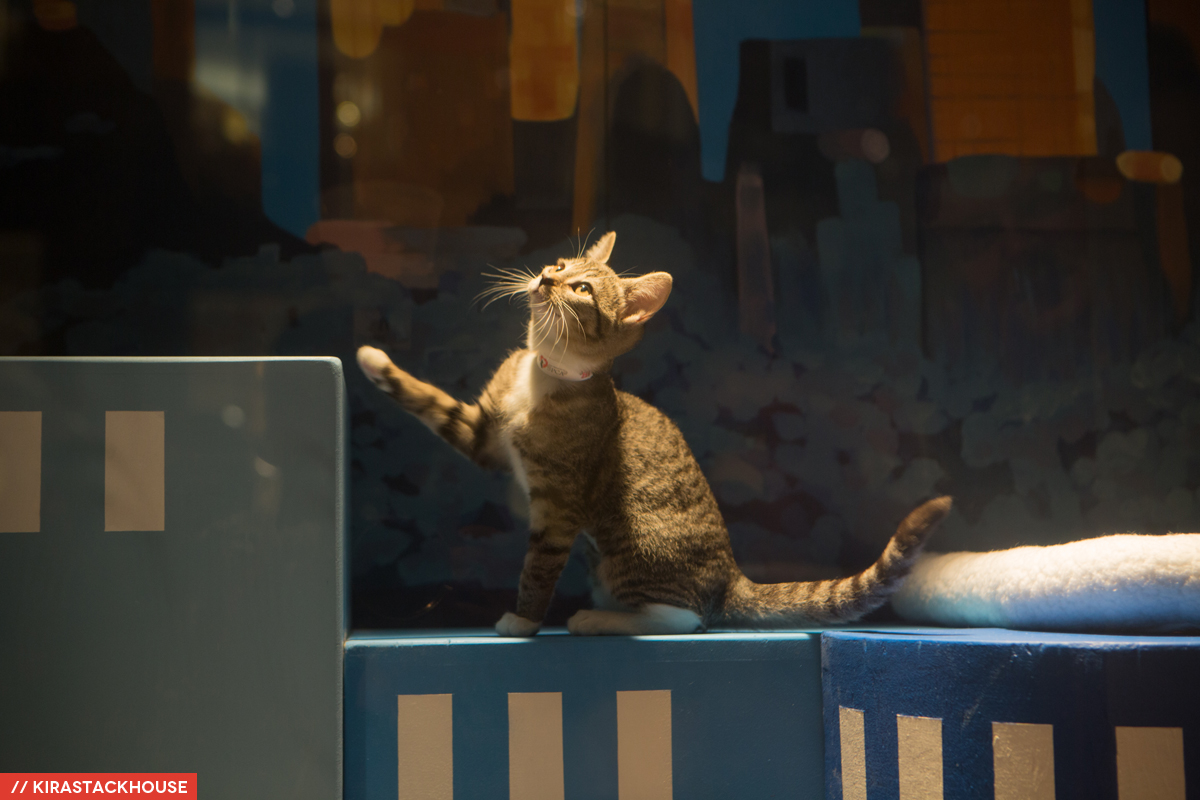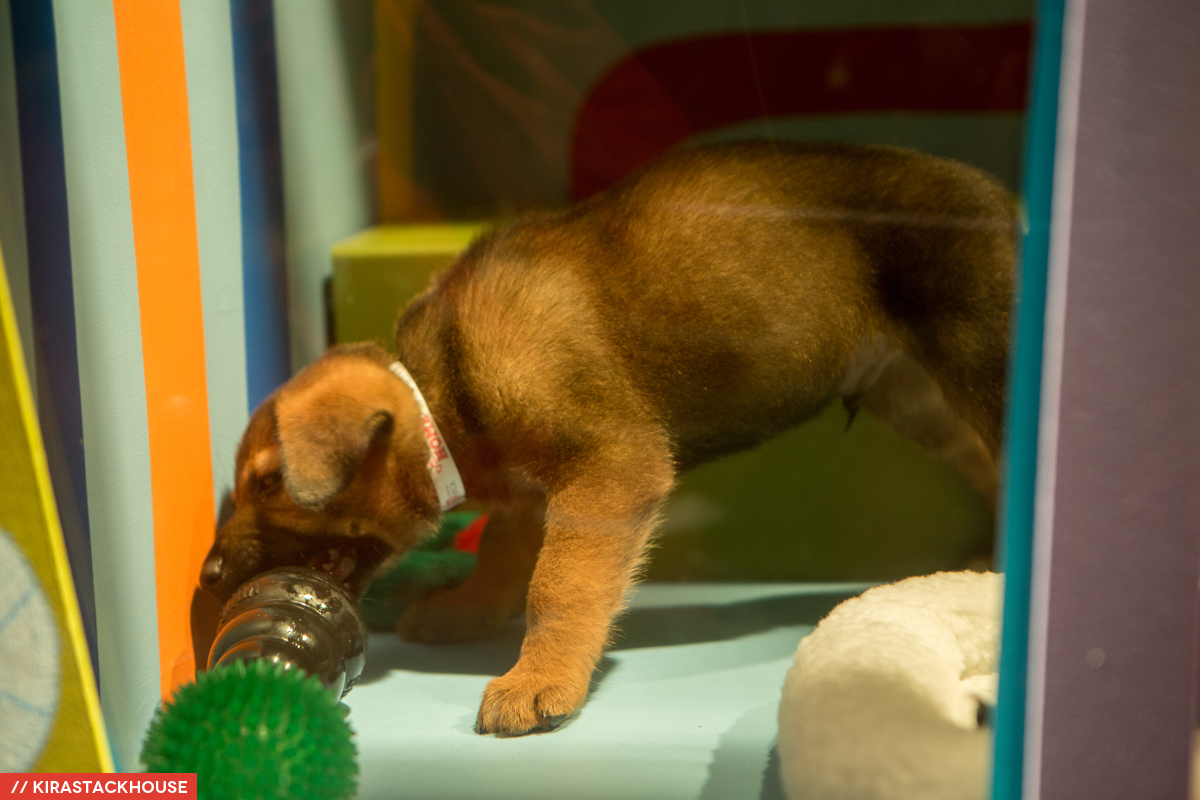 Cute doggie in the window.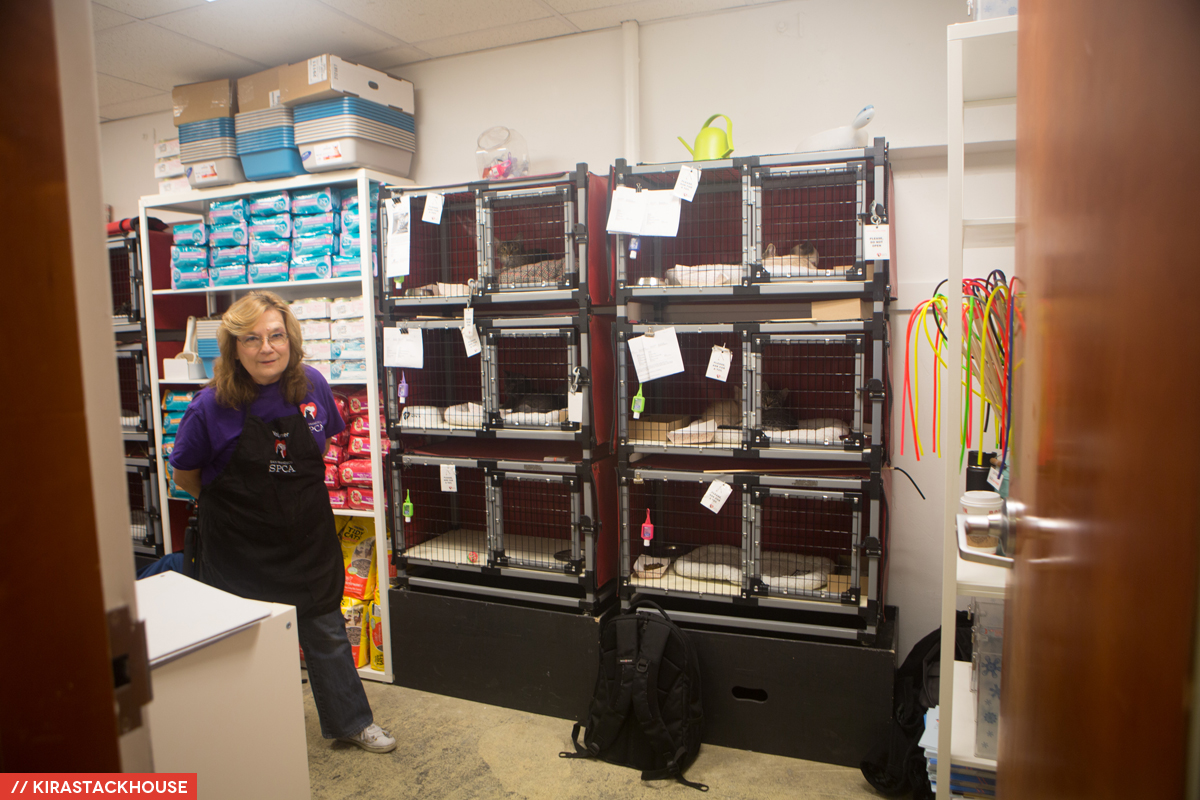 This is the SPCA's adoption center inside Macy's.  When you visit, it is back and to the right when you walk in near the Mac Counter.  Just head back towards the elevators and you'll see it.
For more information about the holiday windows, the hours, adoption information and more, visit the SF SPCA website at www.sfspca.org.
And last but not least, here we are together!